This story is powered by Lincoln. To us, our partnerships with brands are about so much more than business. We endeavor to carve out relationships with brands whose values reflect our own and those of our members, and work together to thoughtfully tell stories and create experiences that speak to moms' real lives and real interests. Just as HeyMama is a safe and welcoming space for moms to come together, Lincoln provides a complete experience that feels like a retreat from the real world. We're thrilled to work with them to bring stories like this to our community.
To say moms are overworked is a truly comical understatement. We're raised in a culture that tells us we have to choose between a thriving career and a role as an amazing mom and that if we attempt both, we have to be perfect at them, while also being an incredible friend and a size 2 until we die. You already know the score. It's maddening. And even when you logically know you shouldn't think like that, the subconscious pressure takes years to unhook yourself from, if you ever can. Even for the most mentally liberated among us,, the need to "do it all" is overwhelming, especially as more moms work outside the home yet continue to be primarily responsible for parenting duties and household chores. 
Now that we're in the throes of a global pandemic that has resulted in one in four Americans sheltering in place and one in three children staying home from school, all that stress is exponentially bigger, as our homes have turned overnight into pressure cookers. There was never enough time and space to do it all, and now there's really not. But that doesn't mean self-care should fall off your priority list. In fact, it's more important than ever. 
In the Before Times, when we weren't staying home and practicing social distancing to mitigate the spread of a virus that's 10 times deadlier than the flu, these sanctuaries would've included a family owned coffee shop, your besties backyard (which is somehow always beautifully landscaped, even though they have three children and two evil, dirt-loving dogs), and a spot in the park. But for the sake of our health and the health of others, these sanctuaries are off limits, and whatever replacements we'll find will have to be confined to our homes and vehicles. Not ideal, sure, but it's proof that there are still spots in the spaces we've been sequestered to where we can practice mindfulness, meditation, and other forms of self-care.
But how do you do that when you are literally never alone? Time to get creative. Here are our best ideas of  mini sanctuaries every mom should create in her life, if only to enjoy a moment of reprieve. 
1. The shower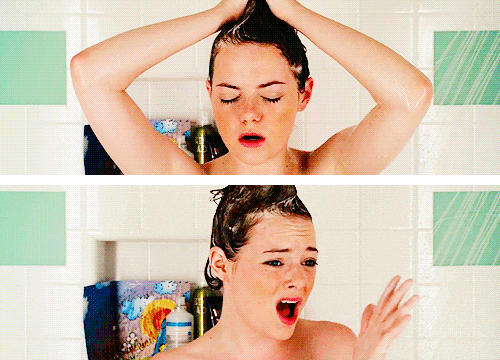 Sure, it's a cliché, but that's only because it's such a timeless standby for moms who need some alone time. The shower becomes a mini-vacation for every overworked, tired, underappreciated mother who can't seem to block out even five minutes of private time on any given day. But any postpartum person can attest to the healing power of a hot, not-all-that-environmentally-friendly, long AF shower. Lock the bathroom door, steam that mother up, and —pro-tip — use a water-proof speaker so you can blast an End of the World Spotify playlist directly in your ear holes. (Although honestly, anything would sound soothing compared to your normal life soundtrack of the Paw Patrol theme song mixed with Slack pings.)
2. The tub
If you're more of a bath person, claim the tub as your happy place. Your children's water toys (which are probably mildewed anyway, let's be honest) can see the bottom of the nearest trash can (or basket placed outside the bathroom door if you're feeling generous). All those cups you've accumulated to wash their hair? Toss 'em in the kitchen sink and ignore them for the rest of the day. Turn off the lights, grab those overpriced scented candles that one eccentric aunt sends you for your birthday every year, and channel your best Oprah-sitting-in-a-bubble-bath energy. Bless.
3. Eh, just claim the entire bathroom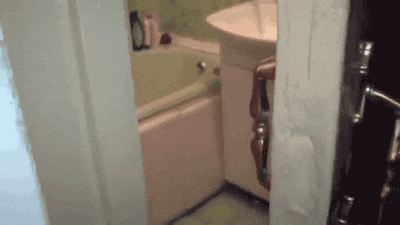 Look, this is where you hovered over the toilet, scared out of your mind during your first postpartum bowel movement. This is where your children beg to sit on your lap while you pee. This is where you bribed your 3-year-old to please, please, just poop in the toilet. This space is your space. You've earned it. Own it.
4. Your bed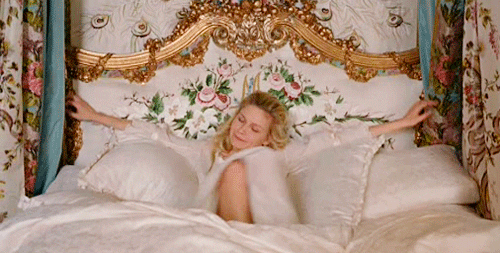 Whether you bed-share, co-sleep, or practice sleep training, inevitably your children will lay claim to your bed. Whether it's a creepy 2:00 AM  wake-up call or them sneakily slithering under the covers 10 minutes before your alarm goes off, your children have likely concluded that if mom is sleeping, she would like nothing more than to have a tiny elbow in the back of her neck while a tiny knee is inexplicably digging into the base of her spine. 
But this is where you get to reset at the end of every day, so even if you don't spend much time actually sleeping in your bed, it should be a sanctuary of sorts. Invest in a nice set of sheets, a solid comforter, and the good pillows. If you really want to up your bed game, purchase a weighted or  blanket, which is especially useful if you're anxious or have trouble sleeping (and I mean, who doesn't).
5. The front seat of the car 
Whether you've ever realized it before, the front seat of the car isn't just where you sit when you run around — it is your domain to do with whatever you want. You're in the driver's seat, literally. And honestly, this is an easy spot to claim as your own, especially if your children are still too small to safely sit in the front. So park that extra large drip coffee in that perfectly placed cup holder, ignore the takeout boxes on the passenger side floor, and roll the window down for some much-needed fresh air. Tell your child that, no, you will not put on "Baby Shark" for the billionth time because you'll be scream-singing Lizzo's entire catalog at full volume, and no, you will not be answering questions about what the lyrics mean.
6. A reading chair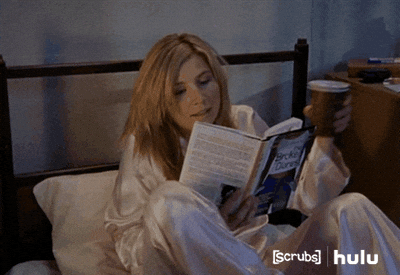 Yes, the idea that a mom sequestered in her home with her children — facilitating her children's e-learning, possibly while she works from home — has time for leisure reading is laughable. But even if you can only find a moment or two to dive into a good book, this is a worthwhile mini-escape to find space for. And it's proven to be beneficial: a 2018 study found that even six minutes of sustained reading can reduce a person's stress and anxiety by as much as 68%. That's…a lot! Soyou don't need to block off hours at a time to enjoy the benefits of reading. And if you have a dedicated chair (or even a nook on the couch) for reading — no screens allowed — even the sight of it throughout the day can bring down your tension level a notch or two. 
7. The pantry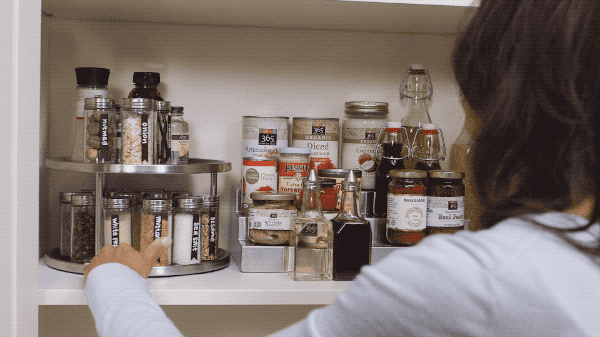 A 2009 study found that people who describe their homes as "cluttered" had higher levels of stress and were more depressed and fatigued than those who said their homes were "restorative." Any home where children live, is bound to be "cluttered," especially if some of those children are young and can no longer leave the house. Just because some degree of chaos is unavoidable, that doesn't mean you can't lay claim to and organize the pantry in a way that isn't just economical (don't forget what food you actually have!), but pleasing to the eye and, therefore, soothing. As a bonus, a nice, organized pantry also doubles as a great place to hide and eat your children's Halloween candy from last year.
8. A window sill loaded with as many plants as possible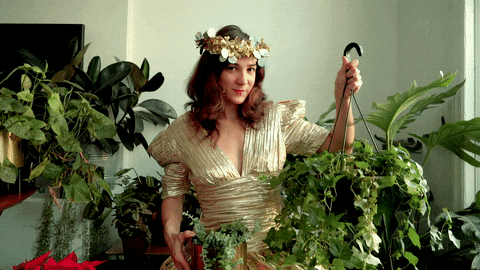 In lieu of a garden or community space, why not turn a favorite window sill into a terrarium of sorts? Pick up a few low-maintenance indoor plants — like a cactus, spider plant, or peace lily — and create your own personal zen garden. Studies have shown that indoor plants can remove up to 87% of toxins in the air in less than 24 hours, help us feel more relaxed and calm, help us get a better night's sleep, and can improve concentration and productivity by as much as 15%.